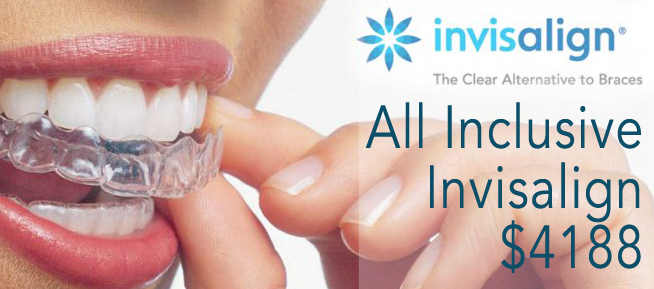 Schedule your Video Consultation today to see if you qualify for Invisalign.
Invisalign is more or less invisible aligners that are designed to move your teeth in small increments until they are in the position that is optimally esthetic and functional. Each aligner is precisely manufactured and calibrated to fit your mouth at each stage of treatment.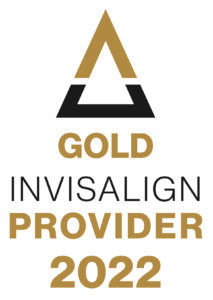 The cost of Invisalign treatment is similar to metal braces, but that's where the similarity ends. Invisalign clear aligners are removable and pretty much invisible, so you can keep living your life and caring for your teeth during your treatment as you always have.
Each set of aligners is worn for approximately one week, only to be removed for eating, brushing and flossing. As you replace each set of aligners with the next, your teeth will move slightly, until the final optimal result is attained. You can now smile with confidence.
The first step is to visit Queen's Park Dental, so that our team can determine whether Invisalign is the right treatment choice for you.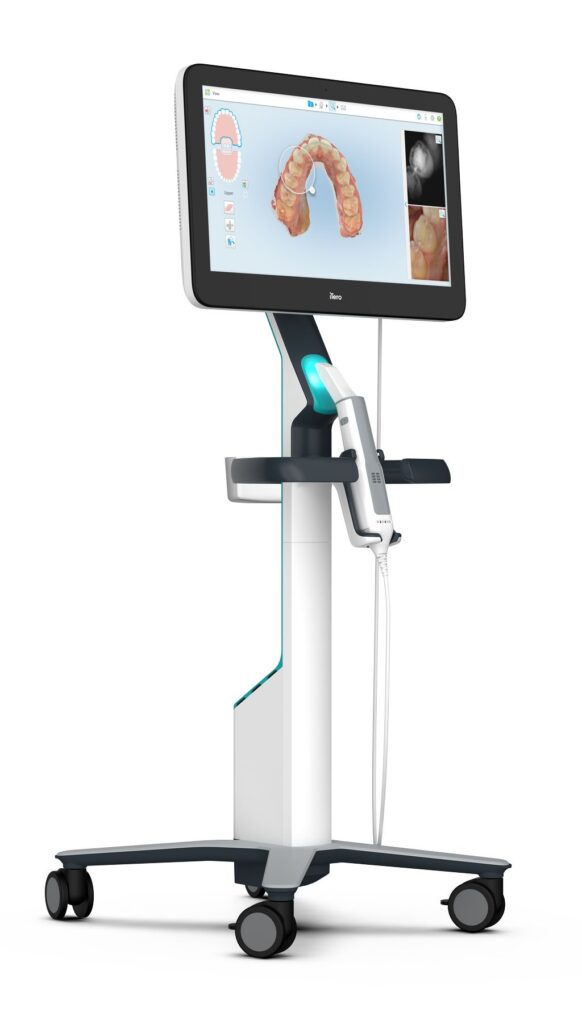 5 Reasons Invisalign Can Help you:
1) Appearance- lets be honest, straight and whiter teeth look better than crooked, stained and broken down teeth. However, beyond what most people see, straight teeth come with an improved bite. Various bite problems such as overbite and underbite can cause major wear on your teeth, possible Temporal Mandibular Joint (TMJ) issues and even problems breathing. Appearance is improved but it is much more than that.
2) Straight teeth- are simply easier to clean, get fewer cavities, less likely to have problems with discolouration, uneven wear and fractures. In addition, straight teeth lower your chances to develop periodontal (gum) disease, less likely to have temperature sensitive teeth, and decreases your chances of needing comprehensive and expensive dental problems in the future.
3) Confidence- with a straighter and whiter smile comes confidence. Like it or not, your smile is a reflection of you. Studies have shown again and again, that a nice smile relates to greater job opportunities.
4) Longevity- with straighter teeth it is much easier to floss. Shredding of floss, breaking floss and getting floss caught in between your teeth is what happens when you have crooked uneven teeth. It has been documented that daily flossing can add an extra 7 years to your life. A study done in 2009 that was published in the American Journal of Cardiology showed that people with gum disease are 23-35% more likely to suffer from coronary artery disease. As mentioned in reason number 2, straight teeth are easier to clean and less likely to have gum disease and heart disease too.
5) Prevention of trauma- protruding teeth (buck teeth) are easily broken or chipped from a fall, sports related activities and school yard playing, Getting these protruding teeth back inside your mouth will help protect them from injury. Remember a sports guard is always recommended if you are playing sports whether you have straight teeth or not.
If you would like to learn more about Invisalign and how it works, please visit the Invisalign website Invisalign Clear Aligners | Invisalign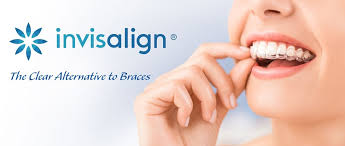 5 BENEFITS OF INVISALIGN
Invisalign compared to traditional braces.
Invisalign uses clear removable trays to straighten the teeth instead of metal brackets attached to your teeth with wires connected to each bracket.
Invisalign uses digital imaging to create your custom trays that provide precise treatment.
Invisalign treatment allows patients to show off their new smile with confidence without having to hide behind metal brackets to do so.
Invisalign clear trays are removable, so it is easy to keep your teeth clean by brushing and flossing daily.
Invisalign is more discreet and comparable in costs than metal braces. In some cases, they are less expensive.
For both teenagers and adults, Invisalign can be used to straighten your teeth and align your bite. Invisalign clear aligners allows patients to achieve the smile they've always wanted with confidence.
Check out some of these Invisalign Videos for more information
For a consultation to see if Invisalign is right for you, please contact us below.