Andrew
Andrew has worked several roles in dental clinics over the years but regardless of what he's doing he's always ready to help patients. He is always looking to learn and fine tune the best way to run our practice. In his spare time, Andrew likes doing DIY projects, travelling to warm places and spending time with friends and family. If you have any questions about procedures, billing or insurance, feel free to ask him!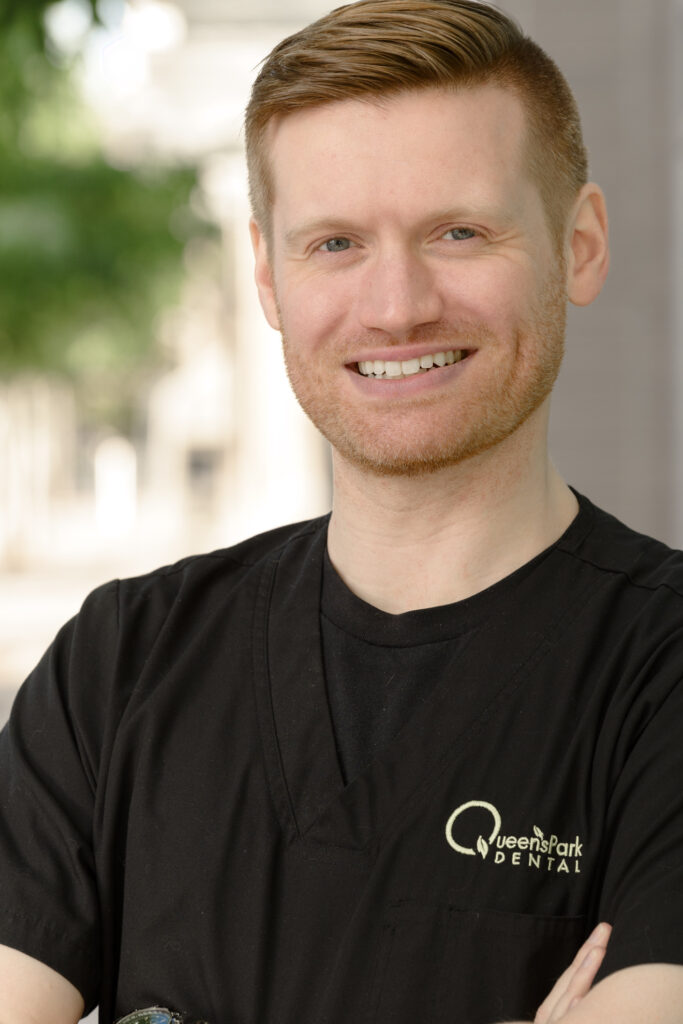 Teresa
Teresa joined QPD in 2017. She brings with her over 25 years of dental experience. She enjoys interacting with patients, spending time with her big Italian family and of course shopping.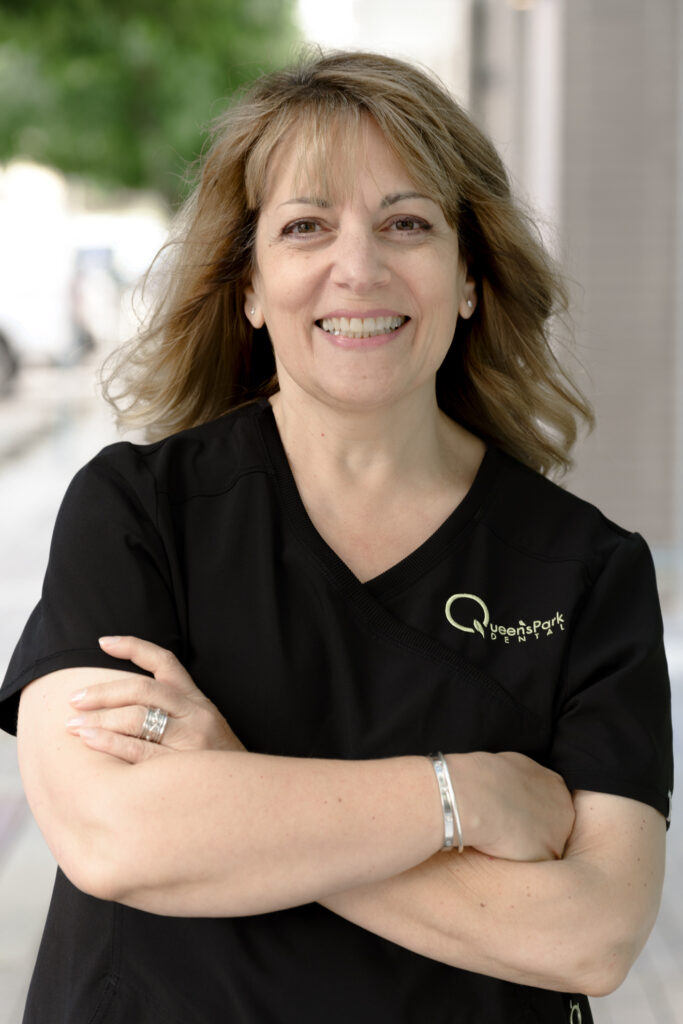 Maria
Maria is relatively new to the Dental Field.  She continues to learn on the job and enjoys helping patients and working with her fellow colleagues. In her spare time she likes to read, write and take in theatre events.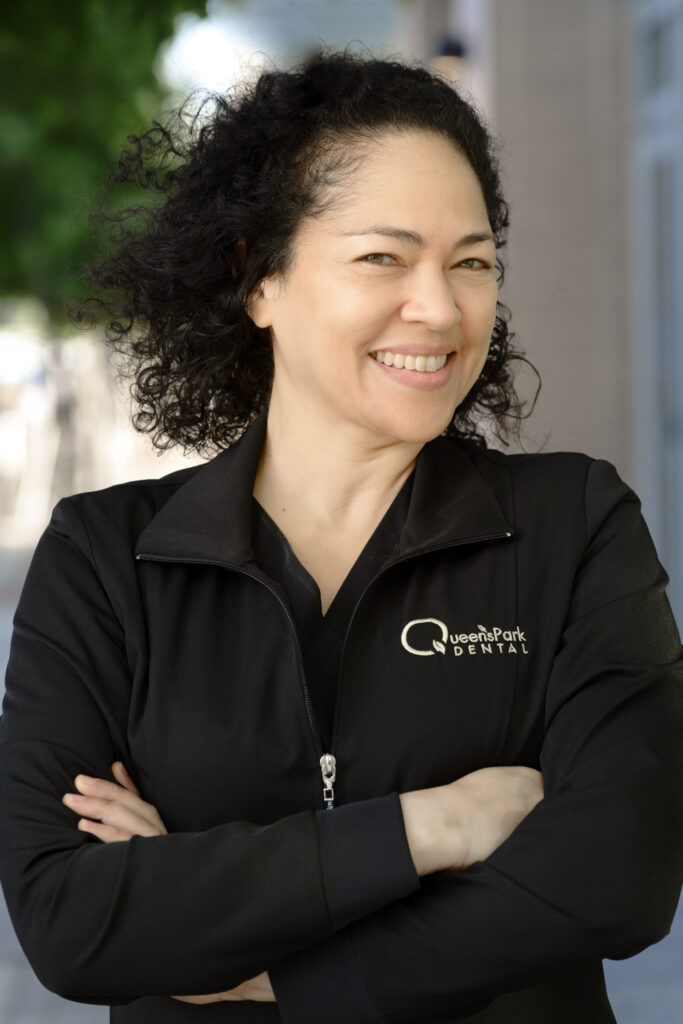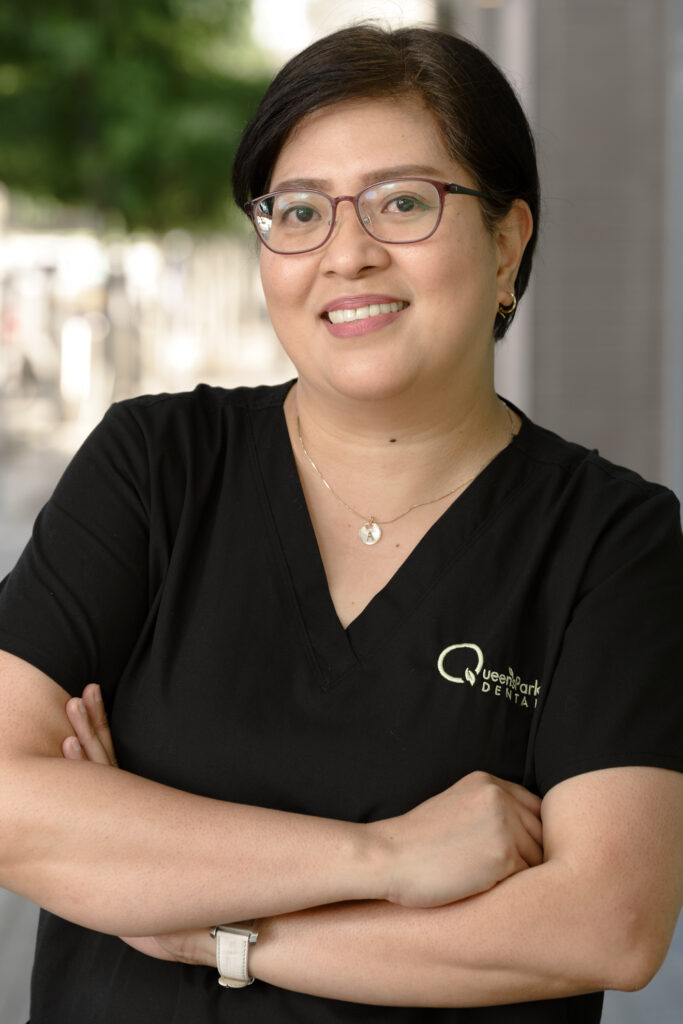 Alma
Alma has been working as a Dental Receptionist for 5 years now and started her working at QPD in 2021. Alma enjoys working in the health industry, especially in the dental field where she can meet a variety of wonderful people everyday and seeing their smiles after their appointment. 
In her spare time, Alma loves watching movies with her family, listening to music and doing crafts with her daughter. She also enjoys getting outside for walks and doing shopping.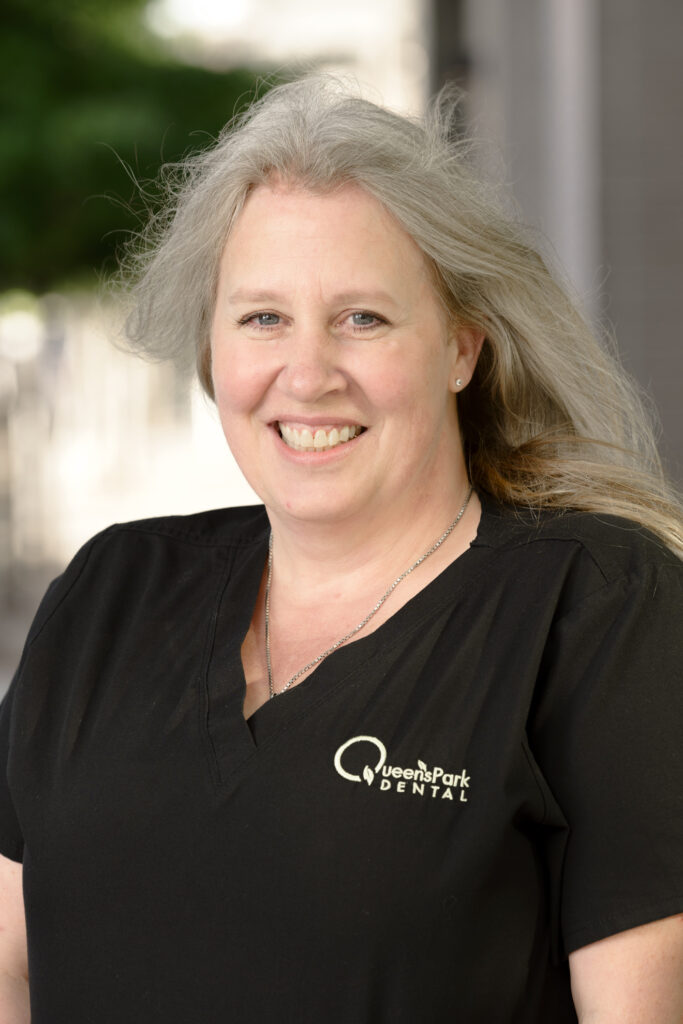 Shannon
Shannon has come to our office with 20 years of dental experience and enjoys aiding in complete patient care. Originally from Nova Scotia, you can now find her walking the streets of New West with her new puppy or on the sidelines of soccer fields around the lower mainland supporting her kids. She also enjoys hanging out with her family and friends and camping around British Columbia. 
Certified Dental Assistants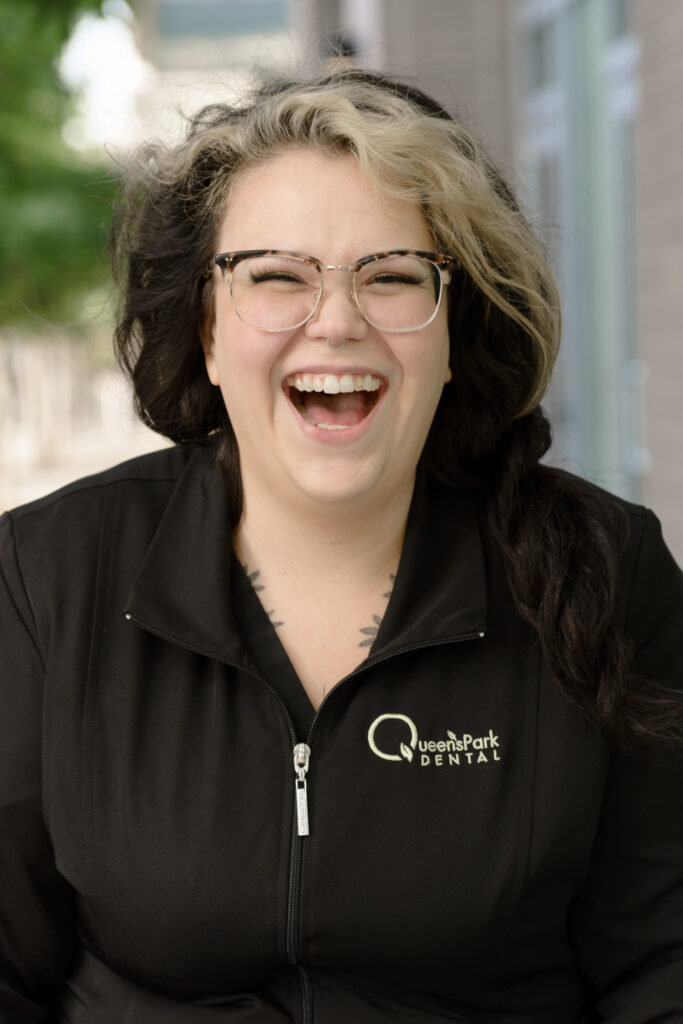 Cat
Catherine (Cat) was born and raised in Campbell River and has been a part of the dental world since 2019, graduating from CDI college in Burnaby. The best part of her day is getting to interact and catch up with all of her wonderful patients. She enjoys all aspects of dentistry with orthodontic/Invisalign procedures being her favourite. Cat loves to be apart of a positive change such as seeing someone fall in love with their new smile.  When not at work, she enjoys spending time hiking and whale watching, or travelling to new places.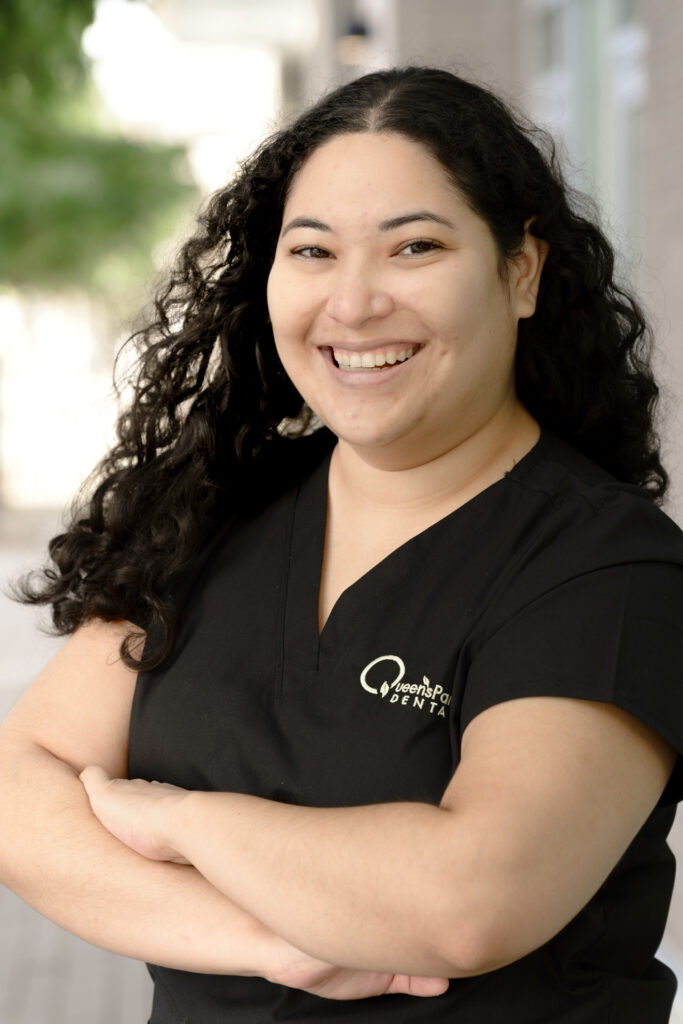 Leslie
Leslie has lived in New Westminster her whole life and loves adding to the community by working at Queen's Park Dental. She has an interest in the sport of curling and collecting vinyl records. If not at work, you'll most likely find her attending a concert or reading for her book club.
Hannah
I'm very passionate about the dental field. I began my career as a dental assistant and now enjoy providing individualized care as a hygienist.
I have 2 young boys that take up most of my time. If there is any spare time I enjoy hockey, curling and exploring our beautiful province.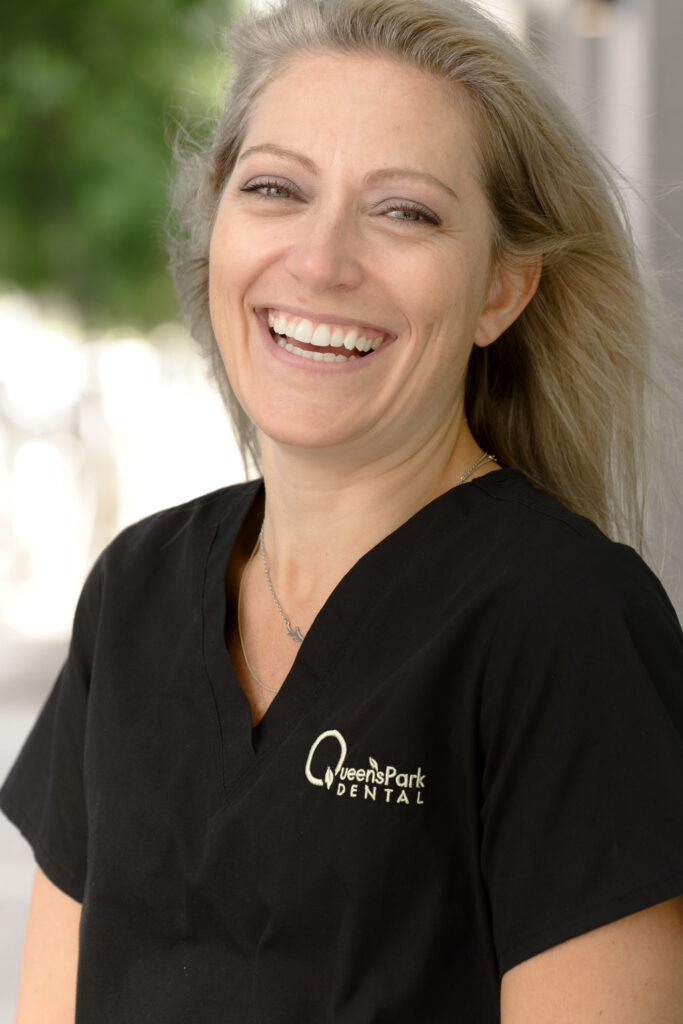 Humira
Humira strives to work alongside her patients in a collaborative effort to help achieve not only a healthy and confident smile but sustainable overall health. She is really passionate about her job and all of her patients. Humira always comments on the Queen's Park Dental family and enjoys her colleagues and the clinic's atmosphere. She really enjoys her work space. In her spare time, she enjoys going to the gym and weight training.