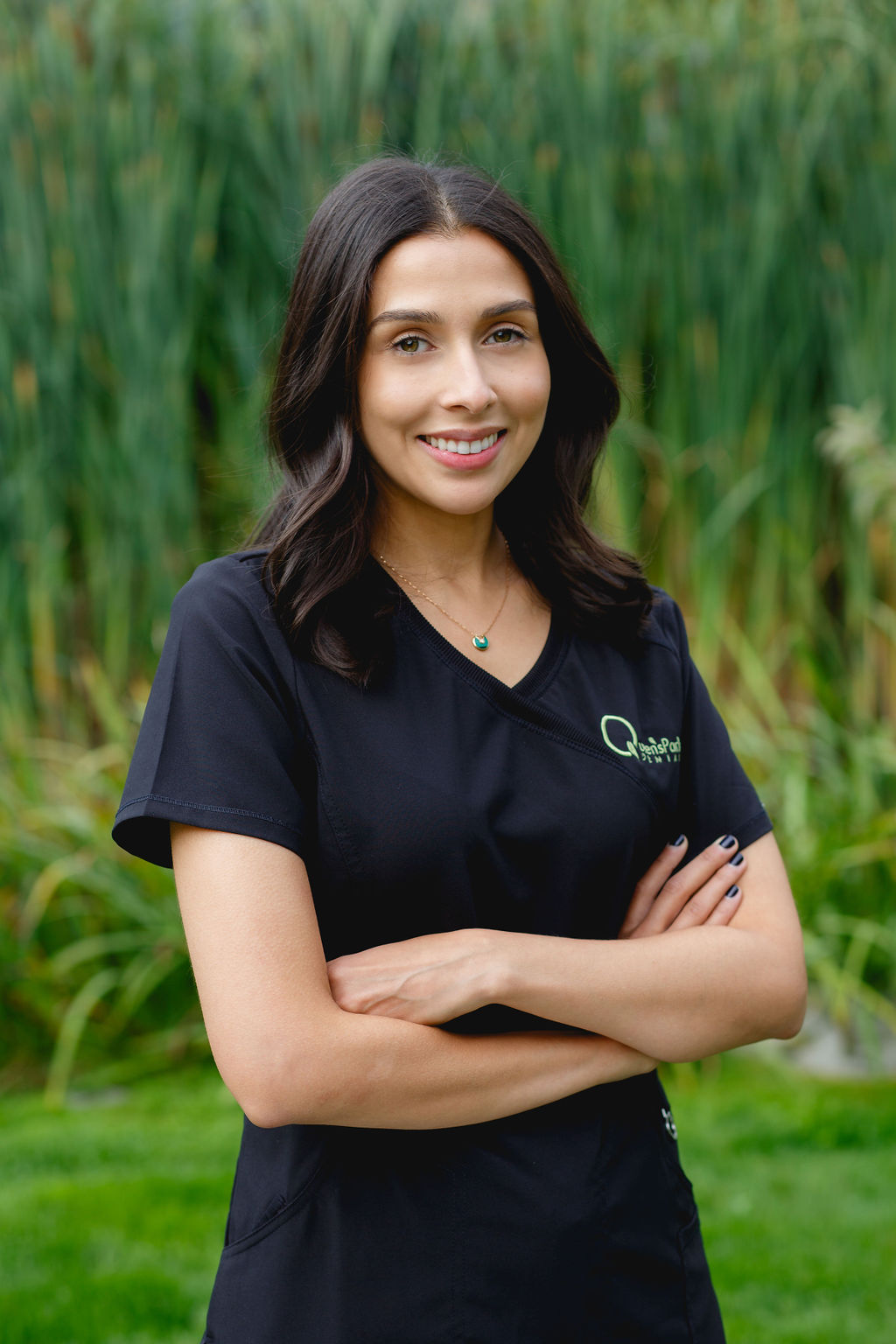 New Westminster Dentist – Dr. Stephanie Saran
Dr. Stephanie Saran was proudly born and raised here in BC. She grew up on beautiful Vancouver Island and came to the University of British Columbia to learn all about science and then headed off to New York University in NYC to learn about dentistry. Her dad often told her as a kid that she couldn't be the best at everything, but she could work hard at trying to be great at one thing. She decided that for me that one thing is – DENTISTRY. When Dr Saran is not at work, her past time hobbies include reading about dentistry and attending study clubs where she can keep up with the latest tricks of the trade! For her patients, she singularly focuses on providing the highest quality of care possible, built on a foundation of patient trust and honesty. She says, "Teeth are beautiful, and my goal is to keep them alive and healthy for as long as possible."
In undergrad at UBC, Dr Saran received the golden Key Society Membership Award, At NYU, she received the Northeastern Society of Periodontics Award for excellence in pre-doctoral Periodontics and she was 1 of 10 chosen students of the class recognized based on highest clinical performance.
In Dr. Saran's spare time, she enjoys binging Seinfeld on Netflix, discovering new coffee shops and collecting old books. Dr Saran is also fluent in Hindi and Punjabi.
Dr Saran is a member of the Canadian Dental Association, American Dental Association, the BC Dental Association, the College of Dental Surgeons of British Columbia. She is board certified in both Canada and America and is a certified Invisalign Provider. She is currently a member of the RV Tucker Vancouver crown and bridge study club, SPEAR education and VDEC prime study club.